Our goal is to make your project look as awesome as you are! Our graphics team specialize in Photoshop, Illustrator, and InDesign. We are here to design packaging and dvd or blu-ray menus.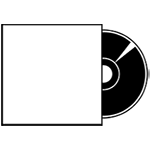 We offer any packaging your project needs. Our products include jewel cases, digipaks, CD and DVD sleeves, amary (standard) blu-ray and DVD boxes, as well as custom packaging. We also offer Eco friendly packaging options made out of recycled materials. Want unique packaging, just ask!

Clearing out your garage or storage archives? We are here to affordably transfer your old vinyl records, reels, audio cassettes, VHS, betacam, DVCam/Mini-DV, betacam SP, digibeta, and HDCam, to CD, DVD, Bluray or hardrive. We also convert your analog media to digital files for uploading to iTunes, YouTube, Vimeo and your website.